Curriculum
Abbotsweld NET Curriculum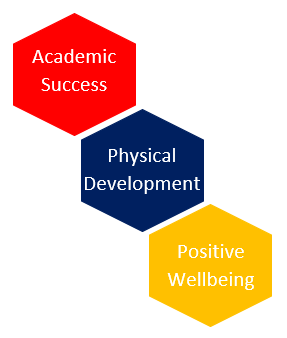 At Abbotsweld we use the national curriculum as a minimum. The curriculum we have written from this is devised to prepare pupils to be 'life ready' as a 'global citizen' but what does this mean?
Academic Success
Our rich knowledge based curriculum means that pupils gain essential knowledge and have the opportunity to be experts in every subject.
Knowledge to be taught each term is shared with pupils and parents at the beginning of the term through a Factfile. This knowledge can be 'quizzed' multiple times in a low pressure, high expectation environment to maximise progress.
Expertise is developed through skills- pupils will understand what it means to be a geographer, historian, scientist, writer, mathematician etc... and work on this throughout their time at Abbotsweld.
See our curriculum here.
Physical Development
Our Pupil Athlete Centre hosts our in-house physical development lessons where pupils have access to a wide range of equipment including:
Archery
Indoor Traversing Climbing Wall
Boccia
Curling stones
Gymnastics Vaults
In addition to formal lessons with a specialist teacher we run 'Get Up Get Going', sporting excellence clubs, exposure opportunities and more. During social times pupils increase their physical development throughout organised games and free use of equipment. Find out more about our Pupil Athlete Pathway here.
Positive Wellbeing
At Abbotsweld pupils find a sense of SELF through an innovative and bespoke SELF programme which encompasses pupils' development of Social Skills, Exposure to the world, Life Skills, Fascination. Sessions may include:
50 Things at Abbotsweld
First Aid
College and University Trips
Knitting
Political Debate
Charity Activities
Curriculum Plans
Parent's Knowledge Organisers
To assist you in supporting your child's learning we complete knowledge organisers for our parents. This term's can be found below: